Affordable N1 End of Tenancy Cleaning With Professional Cleaners Shoreditch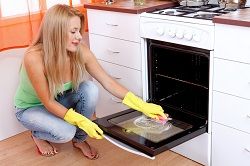 If you are looking to vacate your current accommodation and need to get it cleaned up before handing it over to your landlord or if you are a landlord and are looking to get your place cleaned up after a long tenancy, you will most probably need professional cleaning service to ensure immaculate results. However, the market is crowded with cleaning companies promising to do a good job, most of which will leave you disappointed and broke by the end of it. For the best reliable and most affordable Shoreditch end of tenancy cleaning, contact Shoreditch Cleaners on 020 3743 8148 now for a quote and any additional information.
Avail of The Best Tenancy Cleaners in Shoreditch N1
Long tenancy often leaves a place in bad shape unless the tenants are heaven-sent, who clean the rented accommodation regularly and treat it as their own. However, as most of the tenants are usually students or working professionals, they hardly have any time or motivation to keep the place spotless. Once a week liberal cleaning helps in keeping the communal areas looking clean but in the long run, the carpets, upholstery, walls, corners, furniture and rarely used places get ignored and can accumulate a lot of unwanted dirt and dust that might be difficult to get off. That is why it might become an imperative to call a professional cleaning company to help with such a situation.
Tenants are usually less careful about keeping their rented accommodation clean. And who can blame them; in this day and time, where people are working 6 days a week from 9 in the morning till 7 in the evenings, it is hard to concentrate on cleaning the curtains or brushing the carpets regularly. Nevertheless, N1 house cleaning has never been easier and more affordable. Now you do not have to break your backs and sweat like a horse just to make your place presentable and worth living. As soon as you are moving out of your rented accommodation, or as soon as your tenants have moved out of their rented accommodation, call 020 3743 8148 for the most thorough and comprehensive cleaning.
Call Us and Get theReliable End of Tenancy Cleaning in N1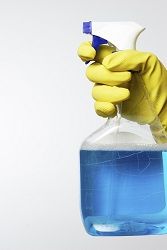 A nice and clean place can attract the right kind of tenants. Who doesn't want kind and caring tenants who take care of your place, pay the rent of time and are respectful to their neighbours and landlords? However, to attract such tenants, you also have to provide a place that is spotless and attracts the best of the people out there. A shabby looking place will, most probably, not attract a clean and respectful individual or family. This is why E1 home cleaning is so important. And home cleaning does not just mean removing the visible unwanted items and dust but thorough carpet cleaning Shoreditch, N1 upholstery cleaning, kitchen cleaning, thorough appliances and furniture cleaning. Only when everything is as clean as new, is the place going to look attractive and bring in the right kind of tenants. It might seem like an unwanted expense to bear, but in the long run is profitable to you and your accommodation.
When it comes to getting you place cleaned, the size of your accommodation does not really matter. It is as important to having a one bedroom flat looking clean and attractive as a big mansion. Our E1 professional cleaners are fully licensed and have tons of experience dealing with small studio apartments as well as big houses and mansions. If you are looking to get you place cleaned up, irrespective of its size, on a short or long notice, Shoreditch Cleaners is the best you can come across. Call us today on 020 3743 8148 for the most affordable and reliable tenancy cleaning in Shoreditch N1.