Avail N1 Office Cleaning From Only The Best Shoreditch Cleaning Agency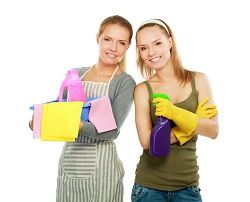 A place of work is a temple for the mind and thus it needs to be kept clutter free. An office, whether small or humongous, needs to be well-organized, clean and spotless for work to be done efficiently. Almost all the people around the world try to keep their offices clean as much as possible. Some people have full time cleaning persons on their payroll to help them keep things neat and tidy while others take turns in cleaning the office. While the first is a good way of keeping the office clean round the clock, it is very expensive. The second option just doesn't work as not everyone is sincere about their work and will not put in their hundred percent while cleaning. It is a wise move to hire Shoreditch office cleaners for an affordable price from time to time to get the office cleaned up. Call Shoreditch Cleaners at 020 3743 8148 to book a date today.
Experienced Office Cleaners in Shoreditch
Getting your office cleaned at regular intervals using an E1 cleaning company has many advantages. First, you do not have to hire a full time cleaning staff to keep things in order. Second, you do not have to make schedules regarding whose turn it is to clean the office. Third, you can truly focus on the work rather than worry about picking up wrappers, paper and cleaning up spilt coffee stains from the floor. Fourth, being professionals, the people who will clean your office will mean that your office will be thoroughly cleaned and left dust and dirt free in the most comprehensive manner. Finally, when you want the N1 cleaning done is entirely in your own hands. You can book for a weekday or for the weekend or simply for a day when the workload is minimal.
It is very important to get your office cleaned regularly. A dirty and unorganised office can lead to an unproductive workspace where people are spending more time looking for things than working. Apart from better organization, a neat and clean office will result in better health of the employees working in the office thereby keeping their productivity at a maximum. An office full of dirt and harmful microbes can render one or more members of the office staff sick thereby affecting the output of the company as a whole. The best way to prevent the office from getting dirty and the employees falling sick is by keeping your office clean and tidy. You can achieve this by sparingly cleaning the office everyday and get it cleaned by office cleaners Shoreditch at regular intervals. Call 020 3743 8148 to get more information regarding how N1 professional cleaners can help you stay on top of things where cleanliness of your office is concerned.
Book an Office Cleaning in N1 with Us and Save Money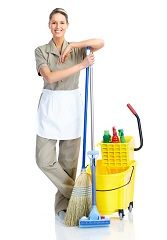 If you want the clients coming into your office to be impressed, you have to maintain the highest standards of cleanliness. This is easier said than done. An office is a busy place where a number of people are working tirelessly to help the growth of their respective companies. Amidst all this hard work, the cleanliness part can often get neglected. This is why many people often tend to hire professional cleaners to take care of this. Availing E1 cleaning service at the right price at regular intervals is a good way to keep your office clean without having to spend too much time, effort or money on it. To hire a fully licensed and well-known cleaning company Shoreditch that offers an excellent service at the most affordable rates, call Shoreditch Cleaners at 020 3743 8148 and ask for further details.