N1 Upholstery Cleaning With Shoreditch Cleaning Contractors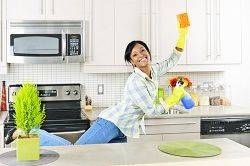 If you have furniture in your house, you probably know the importance of cleaning it regularly for it to look spic and span as well as for its longevity. It is an imperative to clean your furniture regularly in order for it to look neat and smell fresh. Once the dust starts settling and the newly bought furniture starts getting neglected, the furniture that once looked brand new and smelt of fresh wood, leather and warmish will start looking like old wood and smell of food, spirits and what not. Once your furniture is in such a state, you cannot have visitors over and have to ditch the old furniture. To avoid such a colossal waste of money, contact a Shoreditch upholstery cleaning company to get all your furniture upholstery cleaned. For the best in business, call only Shoreditch Cleaners at 020 3743 8148.
Professional Upholstery Cleaners in Shoreditch, N1
Upholstery protects the furniture itself from getting dirty and also makes your furniture more colourful and beautiful. You may have carefully picked the upholstery to match the curtains in your house or the beautiful rug that you bought on your last exotic vacation. Or you may have simply mixed and matched the upholstery at your nearest furnishings retailer. In any case, you have to take care of the upholstery for it to last. Improper care or negligence will result in the colours fading away and the upholstery losing all its charm and beauty. The problem with cleaning upholstery is that it is not the easiest thing in the world. Sometimes, it is simply not detachable and has to be cleaned attached to the furniture and sometimes, the fabric, patterns and the colours make the whole process of cleaning a major headache. Call 020 3743 8148 now to find out how you can avoid the hassle of cleaning your upholstery yourself.
The process of cleaning the upholstery is in no way easy. On the contrary, one has to be very careful about how to clean it. Some fabrics may have to be washed, while others dry-cleaned. Different pieces of upholstery may require different temperatures of water, different cleaning materials, different drying methods and different ironing methods. While it is very important to clean the upholstery regularly to make sure that it keeps looking and smelling fresh, clean and nice, it is certainly no easy chore. That is why it may be a good idea to get E1 professional cleaners to clean up your upholstery at regular intervals. Professional Shoreditch home cleaners N1will have the know-how and the experience of cleaning your upholstery without damaging the fabric, colours or the patterns.
Fascinating Upholstery Cleaning in Shoreditch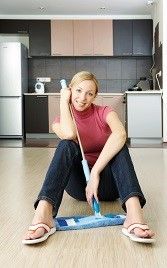 While any N1 cleaning agency can help you with cleaning your upholstery, not everyone will do it right. Upholstery is usually very expensive and often made with very sophisticated fabrics with complicated use of colours and patterns to make them look desirable. The fact that makes them very expensive and attractive is also the fact that makes them very difficult to clean. You have to make sure that you choose only the best E1 sofa cleaners with a good reputation and experience to take care of your furniture. A cheap or inexperienced cleaning company can easily damage the upholstery by cleaning them with harmful chemicals or by trying to get the job done in haste. For the best upholstery cleaning company Shoreditch with years of experience and happy clients in their books, you need to contact Shoreditch Cleaners at 020 3743 8148. Remember, it is not always about getting things done but more about getting them in the right manner that counts. Take care of your upholstery and enjoy it for years to come.